Our Summer production is A Midsummer Night's Dream, playing 13/14 July at St Briavels, at 7:30 & 2:00 respectively.
Written in 1595 or 6, perhaps for a high-society wedding or court feast, A Midsummer Night's dream draws on the themes of young love, spring passion, inexperienced youth and the trials and setbacks that 'always' get in the way of boy and girl getting together when that first flush of longing strikes.
OTHER INFO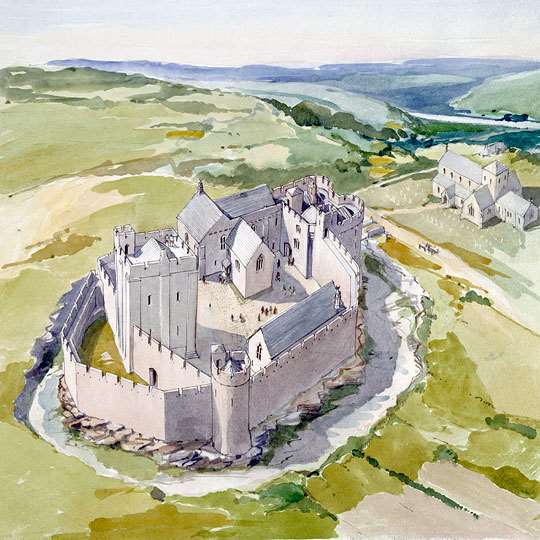 400-odd years of Shakespeare's popularity have given us a whole library of dramaturgic thinking to draw on, but one prism through which our production may be viewed is that of Class, which in Shakespeare's time was far more rigid, still largely based on the 'chain of being' best summed up with the phrase: "I know my place" as uttered by Ronnie Corbett in the "I look up to him" sketch from 1966. (isn't YouTube wonderful!)
Our play sees the common man again clearly delineated through costume, physicality and accent. Shakespeare puts lines in their mouths that betray uncertainty and nervousness. They get things wrong and are corrected by their 'betters', by whom they are abused at will.
Yet those same denizens of the court and the faerie realm that are prone to scorn 'the mechanicals' are revealed as chafing at the boundaries imposed on them by powers far greater.
Theseus has achieved his desire, in that Hippolyta is going to marry him, but is that really what she wants?
Egeus has the power to in law to choose his daughter's husband, but how well is that going?
VENUE INFO: St Briavel's Castle, Church Street, St Briavels, Lydney, Gloucestershire, GL15 6TA
It's an open-air show, so PLEASE bring warm clothing and rugs to sit on on, or a low-backed folding chair.
Cast and Crew with the required credential may progress to the work-in-progress page